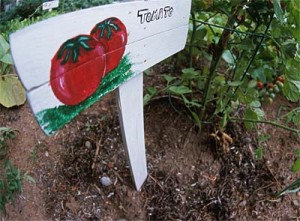 Trilan Farms has been a family owned and operated business since 1962.  We grow the traditional crops of corn, soybeans, and wheat, as well as processing crops such as sweet corn, green peas, and squash.
Trilan Farms also grows a variety of fall crops including different varieties of squash, gourds, mini jacks, and pumpkins.  We have participated in the Food Safety program since 2009 and have exceeded the standards set by the Canada Gap certification body every year.
Our self serve farm stand is located at 10761 Longwoods Road.  We sell our tomatoes and eggplants, as well as locally grown sweet corn and fall products.  Everyone is welcome to drop by and make their purchases.
Our produce can be found in a variety of local grocery stores.  We pride ourselves on providing quality products in a timely manner.